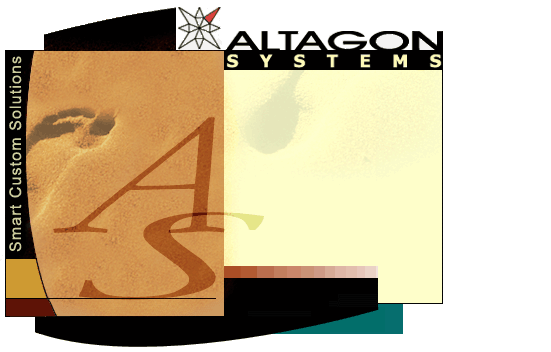 Welcome
to our Web Site!
Information portal for Altagon Systems.
Ottawa-based Altagon Systems was founded in 1995.
Altagon Systems specializes in delivery of consulting services to many companies in software design and development, project management and hardware integration.
Outsourcing is the strategic use of outside resources to perform activities generally executed within the organization.
We extends our broad software development experience in embedded telecommunications applications to the Research in Motion (RIM) Blackberry™ mobile platform.
FunSoft is our new initiative to develop entertaiment software for Blackberry Handhelds
© Altagon Systems, 2000-2002. All rights reserved.